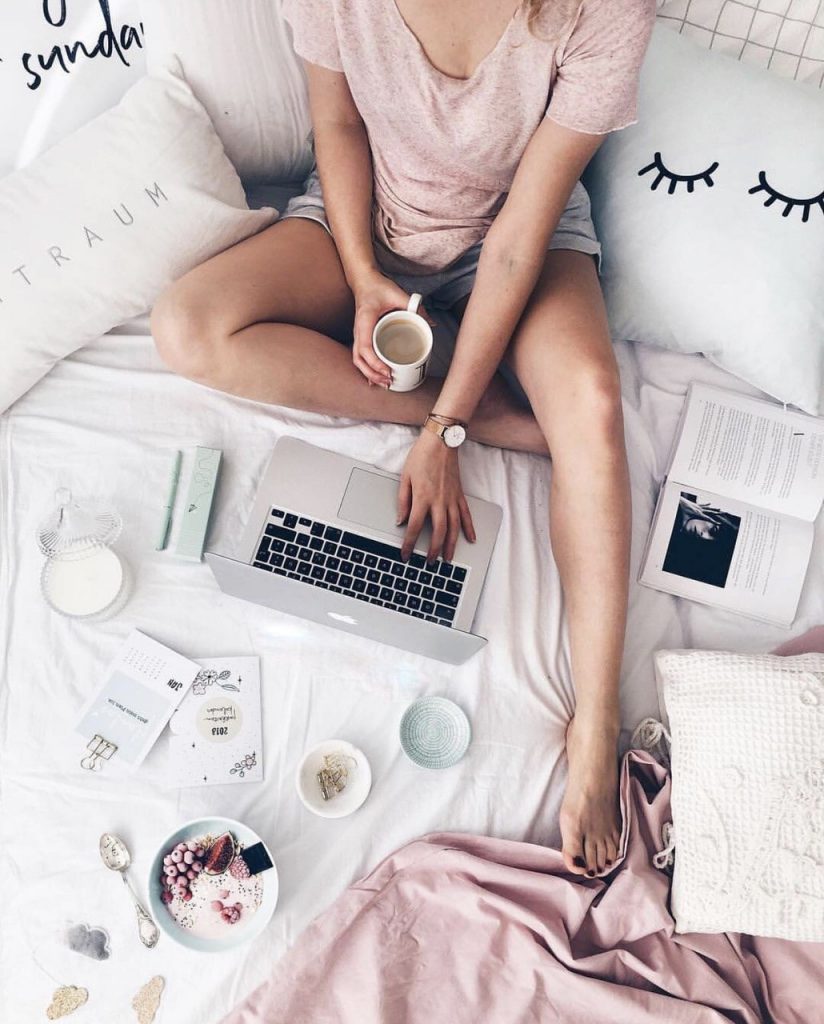 Confessions of a Lash Artist: Self-Care Rituals
It was 11.30pm on a Friday night some years ago, when he found me sitting on the floor of my bathroom, hair and body wrapped in a towel, responding to a text for a booking from a new client. "What are you doing??" my husband yelled. What indeed?… my phone went 24/7, people sometimes messaged at 3am, I felt it was my duty to answer it.
The lash world is a bright and vibrant place. Rapidly changing and growing.
This increase in popularity means there is plenty of work out there for those who are willing to do it. However, lashing 12hrs a day holds little appeal past the Christmas rush. Lashing has a highly physical, as well as an emotional output, and can easily destroy a girl, her body and her family bonds if she allows it.
Whenever I used to answer a message or text past 10pm the first response I always got back was "Oh, thank you for the quick response" which is code for "Wtf are you doing up? I was expecting a response tomorrow after 9am".
To make it in the lash world long term you need to practise a bit of Self Love, I'd like to share some tips and tricks that have helped me to grow a large Russian Volume Salon in Melbourne's North, seeing on average 350 clients a month with my team of amazing technicians, while still having my children, quality time with my family and ultimately saving my sanity and body.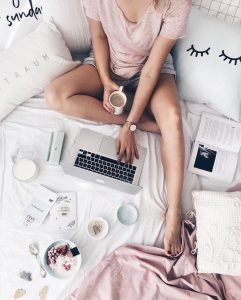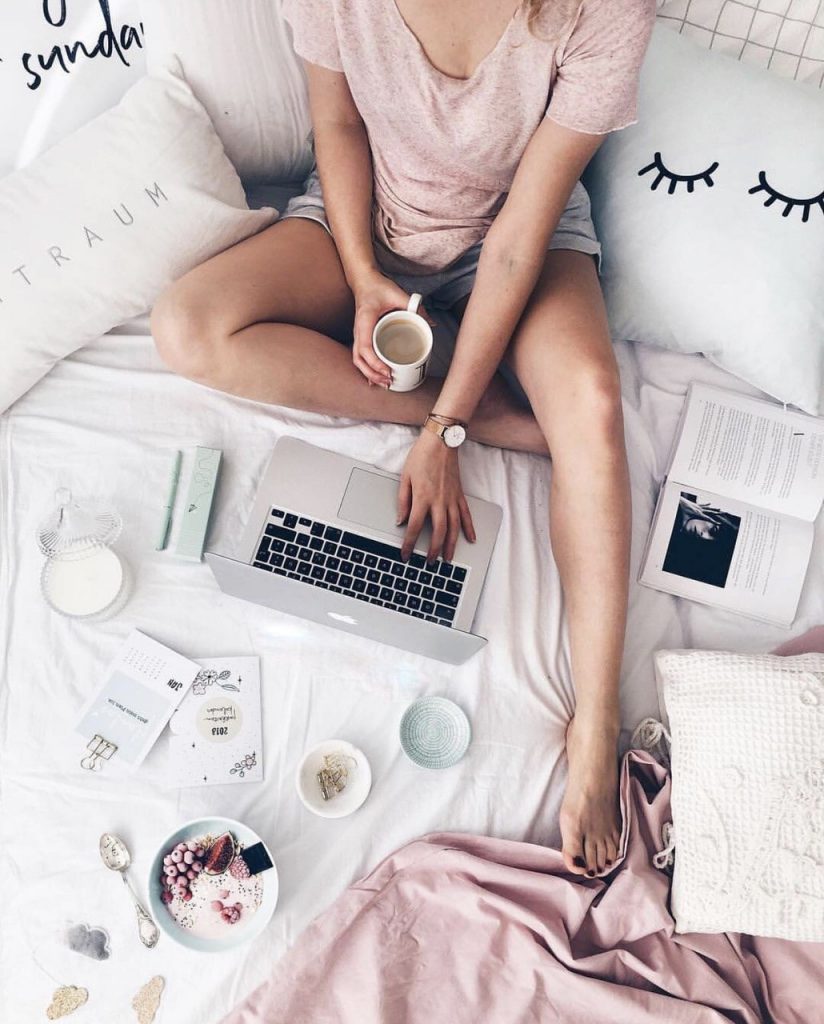 Have a separate work phone.
There is very little that qualifies as a "Lash Emergency", and if they are keen to get YOU, then they can wait till business hours. Protect your family life and schedule a time to turn off that phone. Mine goes off at 7pm nights I'm not working, and I don't look at it until 9am. This allows me to sleep better and keeps my anxiety in check. Sundays it doesn't even get switched on except for a quick check in the early evening so make sure everyone is confirmed for the following day.
Drink Water
Respect your body, its mostly made of water so give it the vital ingredient it needs to function at optimal capacity. Adequate water intake makes concentrating easier, you will need 2-3ltres a day. Try it for 2months- you WILL notice the difference in how you feel regarding fatigue and those horrible afternoon slumps.
Your Eyes are the key to your success.
Go see an Optometrist every year to get your eyes tested, wear glasses or loops if you need them. Sometimes our eyes can diminish enough to cause headaches etc but not enough that we would notice so keep on top of it. Eye strain will lead to headaches, migraines and fatigue which will shorten your lash career. Treat your eyes with the love and respect we give our clients. This leads me to my next point:
Lighting the way.
The importance of adequate lighting cannot be over stressed. If you can afford nothing when you start up invest in this. Glamcor make amazing lighting for the lash community worldwide, we have 4 in our salon and swear by them. Otherwise Ring lights can be purchased on ebay fairly inexpensively. If you are lashing into the evenings then this becomes extremely important if you want to avoid fuzzy eyes, straining and headaches.
Emotional Drain.
Are you an emotive person? All your friends come to you with their problems?
I like to chat with my clients, those who have been with me for a few years tell me all about what's going on in their lives. Sometimes I lie in bed and worry about them when I should be sleeping hehehe.
What you need to do is be the shoulder to cry on, the 'part time psychologist', but don't take it on yourself. Use whatever you need to- crystals, meditation, imagining a golden light to protect yourself. Whatever works for you- but don't take on your client's problems- let them vent then let it go when they leave, sometimes I will physically shake out my hands after a client leaves to "flick off" the negative vibes. Otherwise you will emotionally destroy yourself before your first year.
Posture and your chair.
Straight backs, thighs horizontal with the floor, bend from your hips instead of curving your spine etc etc. We have heard it all multiple times before as lash artists. But it is necessary for your long-term health- make a regular appointment with the health professional of your choice: Osteopath, Physiotherapist, Chiropractor, Pilates etc. All this will be invaluable if you are lashing for long periods full time. I see my Osteo every week, treat yourself like a professional athlete- your body is your livelihood. Massages and heatpacks are a god send- invest girls! I also stretch daily which compliments the manipulation my osteopath does.
Also choose a chair with lumbar support and adjustable height, same with your massage bed/lash table, make sure you can adjust. I had a staff member with amazingly long legs- it made it hell for her back until we raised the table so she was comfortable, her clients would have to use a step stool. But if it saves your back then it's worth its weight in gold.
Where does the money go?
Are you an accountant or book keeper by trade? If you are then that's amazing! Half your job is done for you. If not, or if you are like me and you are basically dyslexic when it comes to numbers then invest in an amazing financial team. They will save you money and stress come the long term. Do this now before your business expands too much and save yourself the tears or a giant tax bill because you don't know what you are doing.
Structure your company correctly, are you a sole trader? Are you an employee of your Pty Ltd? Speak to the people in the know to make sure you are not just working only to pay a huge amount of tax.
Automation.
Automate darling. I can't stress this enough. Get an online booking system, an automatic inventory, computerise your diary and watch the world get easier.
Write out some templates and save them in your phone to answer FAQ and make bookings. This saves me hours a day on the phone.
A quiet place
Lastly and probably most importantly, make time for you and those closest to you. Have early nights occasionally and eat wholesome enriching foods. Stop to smell the roses, what's the point of creating an empire if you are too tired to reap the benefits?
Written by Nina Andrews
Master Lash Artist, Director of Lashes On Point Pty Ltd, NALA Certified Educator.
This blog was recently published in Lash Inc Australasia.