Finalist- Lash Open 2020 Commercial Lash Salon of the Year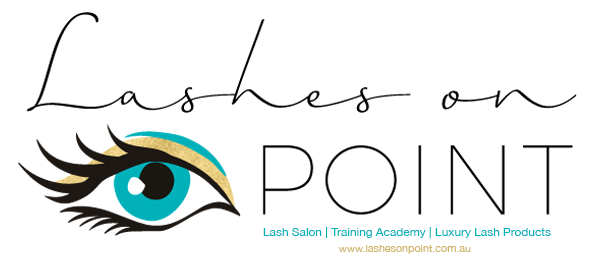 HAVE YOU SEEN OUR AMAZING BOUTIQUE SALON?
Lashes On Point has been operating in Doreen for over a decade, its become a local institution, well know for their commitment to quality eyelash extensions, accredited Lash training for both beginner and advanced, continued education of all staff and its massive cult following of loyal lash lovers. 
We now boast one of the states first exclusively Russian Volume Technique Eyelash Extension Salons. A Mecca for Lashes, filled with highly trained staff producing beautifully artistic, fluffy and light Eyelash Extensions. Everything from light and natural, to the most dramatic! In our luxurious specialty salon decorated in our logo colours of deep teal and sparkling gold. 
Click the blue message bubble on your right to contact us.
Testimonials
I had recently had a not so good experience with getting my lashes done at a different location which had destroyed my natural lashes. After having the help of Gabi and Nina, my new lashes look and feel amazing. They have done an incredible job and I highly recommend these two lovely ladies. Thank you for fixing the mess I had and making me feel beautiful again and for the laughs.
-Zoe L
Nina is the best!! I love my lashes and Nina understood what I wanted but kept in mind what was healthiest for my lashes and delivered the best lashes I've had!
-Electra M
Today was my first time at Lashes on Point and both Nina and Gabi are gorgeous ladies who are extremely welcoming, friendly and professional.
Gabi did an amazing job on my lashes, providing me with aftercare instructions and a little take home pack as well. The salon looks beautiful and has a lovely atmosphere.
Overall I highly recommend coming here for lashes as the service is professional and the end result is the most beautiful fluffy lashes!
-Steph A
I've been going there for 2 and a bit years straight. Have never wanted to change. my eyelashes always come out fluffy and beautiful. Nina makes every client feel welcomed with her bubbly and down to earth personality. If you have any concerns she deals with it fast and in a professional manner.
Her knowledge about lashes is extraordinary!
-Nicole S
Wouldn't go anywhere else! Highly recommend - Nina is more than 5stars! She is knowledgable, caring, pro at what she does & diligent in her work. Customer service, quality of lashes and EVERYTHING is worth it. With the amount of laughing you do you get your laughing abs AND lashes! Feels like you're there for 5mins! Most of all PASSION! This girl is passionate and you can't fake that! Unfortunately for her she's stuck with me for the rest of her life - Til death do us part
-Mema M
Absolutely inlove! Gabi did such an amazing job with my lashes and have had so many compliments! So clean and a grouse vibe at lashes on point! Highly recommend.
-Monique P
Didn't go to the salon for lashes but inboxed then for some professional advice after having my lashes done at a not so qualified salon. 100% would recommend on professionalism and customer service. 5 stars.
-Chelsea E
Amazing I'm so excited to have lashes again ! You guys are awesome! Definitely recommending you beautiful ladies to everyone I know
Previous experiences were awful but felt as ease as soon as I was liked in
So clean tidy and very friendly
Well done ladies xx
-Liza B
Nina is amazing to say the least! I was very wary of getting Eyelash Extensions to begin with as I had heard lots of horror stories...Communicating with Nina put my mind at ease straight away. Nina is a master, knowledge, professional, amazing and above all hilarious!!
To say I love my lashes, are an absolute understatement. I get so many compliments from people about how my lashes bring out my eyes and how gorgeous and luscious my lashes are! I now feel naked and underdone before my refills.
I absolutely recommend Nina to everyone and especially first time lash users! And trust Nina when she says "Lashes are Addictive"!!
-Kate MH