We are thrilled to introduce you to our Award winning Russian Volume specialty beauty salon in the heart of Doreen.
A Mecca for Lashes! This salon offers only the safest and the best extensions, in luxurious surroundings decorated in our logo colours of deep teal and stunning gold. If you are after a quick set and don't care about the quality, as long as it's cheap, then we may not be the salon for you.
A team of full time, highly trained Russian Volume Eyelash Extension specialists provide quality service, using only our own brand of extensions (which we retail internationally to lash salons everywhere) headed by Master Lash Artist Nina Andrews, with an extensive 10year history in lashes.
Our Salon is also an accredited member of the Australian Lash Masters Association, and Association of Registered Lash Artists, guaranteeing zero damage and only the highest quality. 
Do you want the best on your eyes? The healthiest, lushest and highest quality, with the most recent techniques and skills available in the Australian Lash Industry today? Contact us by clicking the message bubble on your right, we'd love to show you our amazing new salon and give you the best set of your life!
Nina- Award-Winning Master Lash Artist, Educator, Salon Owner
Meet Nina, she has been lashing for over a decade in her salon "Lashes On Point" (formally Lashes In Laurimar) in north Melbourne, Australia. Nina is a Master Lash Artist, specializing in the Russian Volume technique, continuously updating her education to stay on top of the latest research and development involving the lash industry in Australia and wold wide.
Nina now uses her lash knowledge and experience to mentor new lash technicians and provide the highest quality eyelash extensions available with her Academy in Lash Excellence.
Nina holds eight certifications in Eyelash Extension application from LashBox LA, Eyelash Excellence, Lash Haven etc, is a member of WALAD (World Association of Lash Artistry and Education), an active attendee of Lash Vision Australia, and have achieved multiple awards for her lash works on Instagram.
Nina has been a Senior Expert Journalist for the international magazine Lash Inc 2017-2019, meaning her educational articles are published worldwide on all aspects of Eyelash Extensions to help further educate Lash Technicians around the world. She is also a Faculty member with Lash In Media.
Nina is a Certified NALA (National Association of Lash Artists) as a Global Lash Educator meaning her Eyelash Extension courses are some of the best in the world. Promoting professionalism, integrity, and ethical business for the betterment of the global lash industry, the Lashes On Point is proud to be certified by NALA. She also holds a Diploma in Lash Education with Lash Inc and teaches in her Accredited Lash Academy both in-salon and online.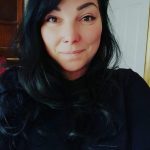 Duana has an amazing natural flair for lashing, and is known as our "Express Queen" creating stunning express sets and full and fluffy dramatic looks. With an extensive background in beauty and makeup, she recently upskilled to Russian Volume after offering classic lashes to her clientele.
With two kids, a bright and bubbly personality and a hobby for kick boxing and face painting she's always a hoot.
She holds two certificates in lashing with Lockslash, an Advanced Eye Styling certification with Russian Queen, and holds an advanced certification with Lashes On Point.
Meet Rebecca, shes a "pure blood" like Steph of the Lashes On Point Academy, so don't tell her how nice other work places can be!
"Hi everyone! I'm Rebecca! I have a really bubbly personality, I'm super passionate about lashes, and I strive to do my best, I'm a cat person like Duana but we are still outnumbered by the dog people in the salon. I love coffee so will enjoy the Lashes On Point Multiple Coffee Runs!
Can't wait to meet you all "
Caitlin
Receptionist, Personal Assisant
The lovely Caitlin is our eyes and ears with social media. She is the one behind all your messages organising your appointments and making sure we run like a finely tuned machine.
Affectionately termed the "Nina Nanny" she keeps Nina's many Academy and speaking events organised.
With an extensive background in administration and beauty services she is knowledgeable in all aspects of lashes so she can answer all your questions.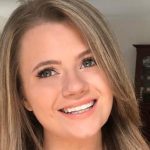 Steph came in to do the Beginners Russian Volume 2 day Academy, and never left! She is a Lashes ON Point Blue Blood, having trained both her Beginner and Advanced Certification at our Academy.
Steph comes from a beautiful family of artists. She has chosen lash design as her artistic output and is growing fast as a technician under the mentorship of Nina. Steph will be our first ever technician trained exclusively at Lashes On Point and her work is seamless!