Australia's Multi Award Winning Lash Salon
Offering Stunning Russian Volume by highly experienced specialist technicians, our Zero-Damage techniques will guarantee you long lasting lashes, which look incredible 24/7. For those after a lighter look our Lash Lift and Tinting service is extremely popular.
For those after a light effect or something with minimal maintenance then our lash lifts are for you! Available with or without the tint, this will gently curl your natural lashes giving a fuller, more open eye effect. No maintenance required for 12weeks!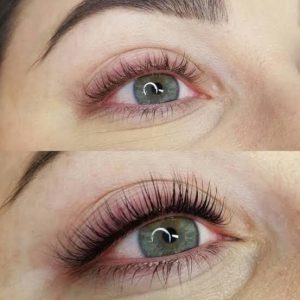 40-50% coverage of our soft and fluffy Bespoke Russian Volume, for those after a light natural look. This subtle look is best for our stay at home mums, busy boss babes, more mature clientele, and anyone who loves simply elegance that enhances their natural features.
FULL RUSSIAN VOLUME: EVERYDAY GLAM
Using our stunning hand crafted Bespoke Russian Volume to create dreamy 100% coverage, for this medium level look we keep the curl and length muted, this will define the eye with simple elegance, without overpowering the face. A perfect look for everyday.
FULL RUSSIAN VOLUME: DRAMATIC
For lovers of lashes who want their lashes to do the talking! This is a full set (100% coverage) of our handcrafted Bespoke Russian Volume, using our advanced styling techniques to create amazingly full, fluffy and dramatic sets. OUR BEST SELLER 😀