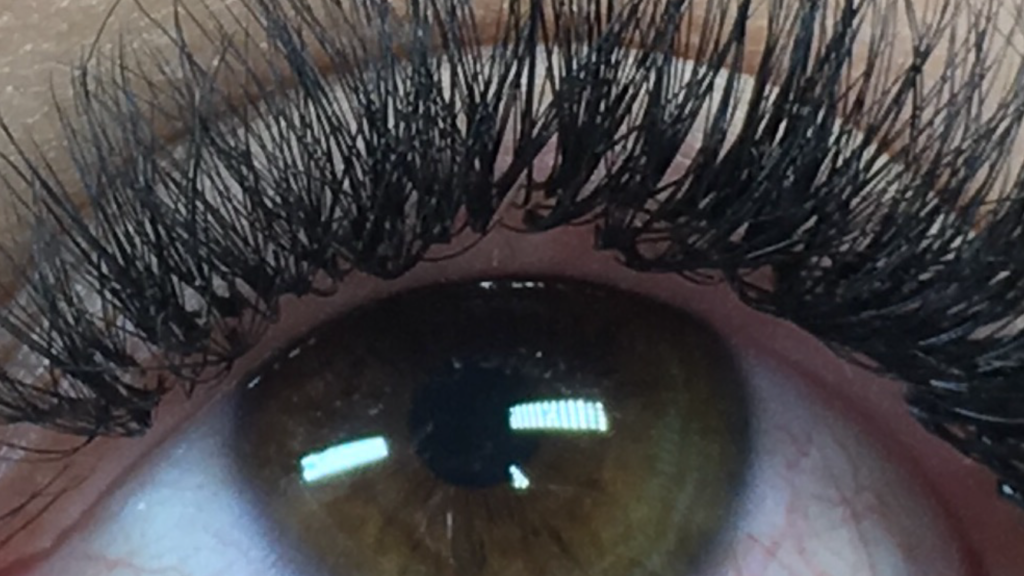 The newest craze in Eyelash Extensions and why you need it. Not just for the dramatic sets.
Today I wanted to talk about the newest craze sweeping the Lash world. MEGA VOLUME 0.03mm!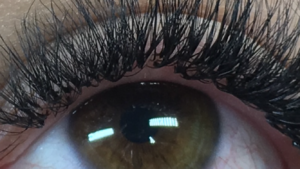 If you haven't got on this band wagon then do so quickly because your competition is already there. These days ladies want fuller, softer, longer extensions. Always more, More, MORE! It's our job as Eyelash Extension Technicians to give it to them within their natural lash limits, meaning we need to do this SAFELY.
I usually use a 0.07mm or 0.05mm while working with Russian Volume. But sometimes a client will come in with damaged natural lashes from another salon (unfortunately its all too common in this unregulated world), or she will tell me straight off the bat "I want heaps of lashes, give me Drag Queen!". Sometimes a regular will simply need a little "more", for an event or wedding. Maybe she has a date or just wants to look extra special for her own self. Maybe she has finished Chemo, or has alopecia.
Enter the 0.03mm extension. These women are the perfect candidates for this diameter of lash. I'mm not just talking 12D, they work beautifully for more natural 4D sets too.
You don't need to be scared of him, he is your friend. He requires a gentle touch and a bit of practice to master the fan, but the joy of Mega Volume is: IT DOESN'T NEED TO BE ABSOLUTELY PERFECT.
Shock horror, did she just say that?! Yes, I did, and I'll tell you the reason why I'll happily back this when it comes to 0.03mm.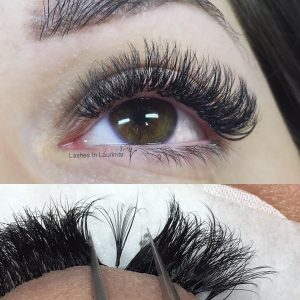 We are taught PERFECTION IS KEY, yes when working with 0.07mm and 0.05mm this is the case. I'm looking for a perfectly symmetrical fan, I want them to be uniform throughout the complete set, using a narrow or wide fan depending on the look/eye shape etc. Also if your committing to a 2-3D look, don't get lazy and start sneaking in 6Ds, keeping your fans uniform will provide a polished finish which your client will adore you for. Happy client, happy technician.
But when incorporating the 0.03mm lashes more artistic license can be used. Experienced Technicians will find this a natural next step from Russian Volume.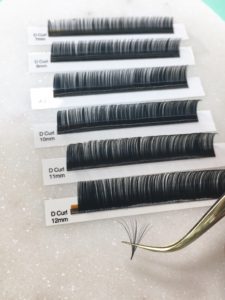 A 0.03mm fan can be used as a 3-4D on a damaged natural lash, recovering from trauma, or on a client who wants long extensions but has short natural lashes. The most common use of 0.03mm you'll find is the 10-12D fan. Here a good pair of tweezers is key (more on that later).
The Mega Volume 10-12D fan shouldn't be longer than the natural lash (don't mess with this rule, it's a hard limit) by doing a slight pre-fan on the strip with your tweezers then picking up the fan gently. You can dip the last 1mm into the top of your dome of adhesive, gently release the tension on the tweezers for a split second to allow the bases of the fan to join into a point, and the tips to fan out.
It doesn't have to be 100% symmetrical, but obviously the neater you are the better the overall look. You'll be surprised to see how quickly you can pick up this technique. Keep practicing, like everything skill comes with persistence.
Mega Volume is the newest thing in Eyelash Extensions, more clients are looking for this amazing service. But using 0.03mm in everyday lashing is becoming more common. Using 0.03mm lashes doesn't have to be scary, it can be magical and give you sets you've never dreamed of. Take the plunge and try it out, not just for Mega 10-12D, but also for damaged lashes during a lash rehab, or for people recovering from chemo, with alopecia, or generally weaker natural lashes. A whole new world will open up for you.
At Lashes On Point we stock single length trays from 6mm to 14mm, using C and D curls. Check out our online store at www.lashesonpoint.com.au for our signature rage of 0.07 and 0.03mm.